Studying in Malaysia is growing in popularity, especially since the country set the ambitious goal of becoming the world's sixth-largest education exporter by 2020. Malaysia is investing a lot to make this goal become a reality, and with this increase in qualitative education, it is a wise choice to study engineering in Malaysia. The country already has a world-class education system and a strong reputation on the international stage with over 130,000 international students. Malaysian universities are well respected overseas and graduates are highly sought after.
What are the advantages of studying engineering in Malaysia?
Study at universities which rank highly specifically for engineering. 13 Malaysian universities made it on the famous Quacquarelli Symonds (QS) World University Rankings by Subject 2018: Engineering and Technology, 5 of which were ranked among the top 100! Out of the 5, Universiti Malaya leads at 22nd place, followed by Universiti Teknologi Malaysia (53rd), Universiti Sains Malaysia (60th), Universiti Putra Malaysia (86th) and Universiti Kebangsaan Malaysia (88th). Some of these universities are featured in the upcoming section, so read on to find out just what makes them some of the best institutions in the world for future engineers like yourself.

Pay less for more. Engineering is one of the most expensive courses to study in the world, which could be one of the factors students find it difficult to pursue. Some may try to compromise quality for the lower price of education, but why do that when you can significantly cut down your spending on tuition fees and still receive a great education in Malaysia? For example, the engineering Bachelor degrees offered in Universiti Malaya – one of the world's best universities in this field – cost around USD 21,000, with the most expensive being USD 22,110 only.

Eligible for special scholarships. Besides the scholarships offered by the universities themselves, foreign students can also apply for government scholarships, which come with plenty of benefits! There are two types offered for post-graduate level students – the Malaysia International Scholarship (MIS) and the Commonwealth Scholarship and Fellowship Plan (CSFP). The former is open to all nationalities, while the latter is for citizens of any Commonwealth country.
Engineering is one of the priority study areas listed for both the MIS and CSFP, so engineering applicants have a good chance of scoring the scholarships. Scholarship holders will get air tickets to Malaysia, a monthly allowance, medical insurance and an annual grant for books and internal travel. PhD students also get to enjoy extra advantages in the forms of a thesis allowance as well as a grant for conference travel and journal publication. Basically, you're getting paid to study, rather than the other way around!
Malaysian Universities in Malaysia offering Engineering Degrees
Many Malaysian Universities offer high-quality engineering courses. When you decide to study engineering in Malaysia, here are a few outstanding options to choose from: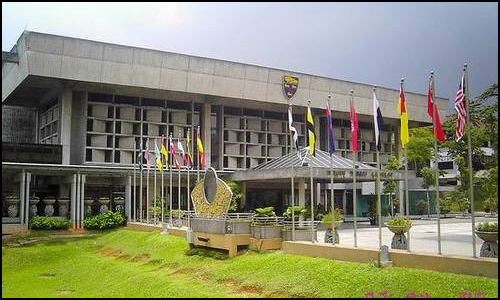 In terms of overall global rankings, Malaysia's first public university, Universiti Malaya (UM), is ranked 87th in the world and 24th in Asia according to the latest QS scale. The university's faculty of engineering consists of various departments, each with a different specialisation. These departments are Biomedical Engineering, Chemical Engineering, Civil Engineering, Electrical Engineering and Mechanical Engineering. Some of UM's highlights include its research-led teaching and state-of-the-art facilities, providing students with an engaging and challenging learning environment. There is also a fairly big community of international students in UM – as of 2018, 26 percent of its postgraduate population is made up of foreign students.
Universiti Sains Malaysia (USM) is ranked 207th in the world on the 2019 QS scale. Among the universities on this list, USM possesses the second highest score for research citations per paper. Compared to Universiti Malaya, USM offers a broader range of specialisations, covering even Aerospace Engineering and Materials & Mineral Resources Engineering. Research output is very high in this university, with USM dedicating several research centres solely for studies in engineering.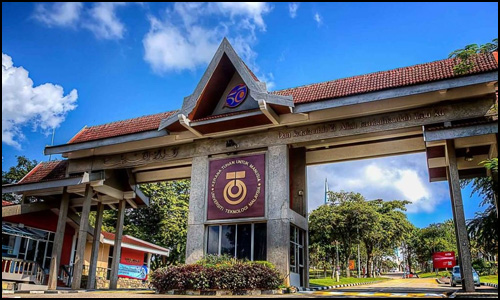 Ranked 228th on the overall 2019 QS scale, Universiti Teknologi Malaysia (UTM) is one of the nation's strongest, emerging universities, placing at number 18 out of 150 institutions across the globe in the QS Top 50 Under 50 list. UTM's faculty of engineering is composed of 6 schools, with each school offering various courses for students to specialise in. For example, under the university's School of Mechanical Engineering, students can find courses focusing on Aeronautics, Naval Architecture, Manufacturing and many others. UTM also has a high teacher to student ratio so that students don't have to be restricted in their access to lecturers.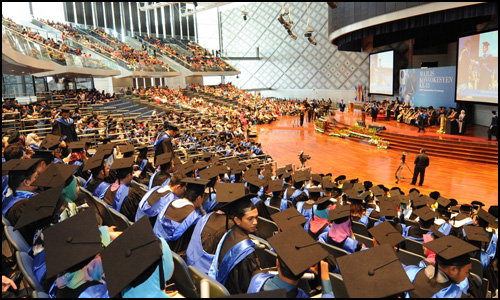 Owned by Malaysia's energy company Petronas, Universiti Teknologi Petronas (UTP) is the top choice for those looking to study chemical and petroleum engineering. UTP places a strong emphasis on research, and it is the only private university in the country to be ranked in the top 150 in the 2018 QS Rankings by Subject for chemical engineering. The university's close ties with Petronas also enable students to move seamlessly into the workforce after graduation.
Foreign Universities in Malaysia offering Engineering Degrees
There are a number of well-respected foreign universities with campuses in Malaysia which offer engineering degrees as well. One of the advantages of studying in a Malaysian branch is that you receive the same qualification as students who study in the main campus abroad, but for a lower price. Additionally, Malaysia's low cost of living means that you can save even more in terms of your daily expenses. These are a few options you can consider if you decide to study engineering at a foreign university in Malaysia:
The University of Southampton has a global reputation for academic excellence. It is ranked within the Top 100 on the global 2019 QS scale, and in 2016 it even placed 60th on Times Higher Education's (THE) list of the "most international universities".

The University of Nottingham is also widely acknowledged as one of the premier engineering institutions in the world and was one of the first high-ranking UK universities to be recognised for its international campus.

Monash University Malaysia is the Malaysian campus of Australia's Monash University. Other Australian universities with full-fledged campuses in Malaysia offering engineering courses are Curtin University Sarawak Malaysia and Swinburne University of Technology Sarawak.
How much does it cost to study engineering in Malaysia?
The costs of studying for an engineering degree in Malaysia depend on the institution and the level of study you choose. You can use this website to find courses and see details such as their tuition fees. There may be additional costs for your course, including course materials and access to institution facilities. There will also be visa and medical insurance related fees, so remember to include them in your budget.