The college experience is a fundamental training ground to prepare students for their future, offering many opportunities for them to develop and grow their potential in traits and skills to prepare them for a rewarding career and life after graduation.
As post-SPM students eagerly look to embark on their next phase of acquiring academic excellence, considerations such as assessment modes, subject offerings, faculty recognitions and their ability to gain entry into some of the world's prestigious universities, would play a major factor in determining their choice of institution to study.
For one Taylor's College student who enrolled in the South Australian Certificate of Education (SACE International), the values of Taylor'sphere that governs the institution's focus to equip students with intellectual knowledge, practical wisdom, and craft has allowed him to be ranked in the Top 1% in the world for the globally recognised programme.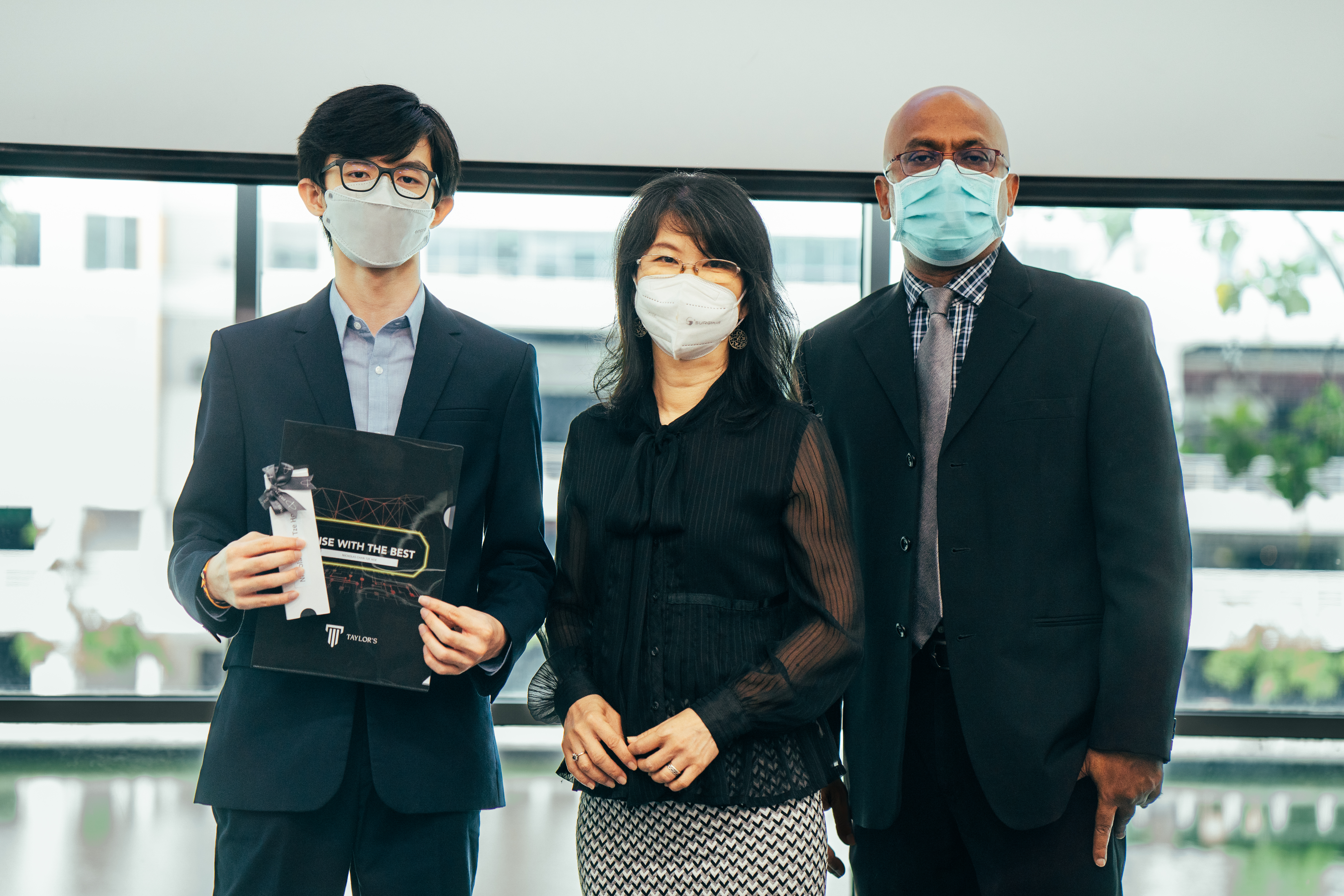 Top SACE International student, Nicholas Chan (left) after receiving his SACE International High Achievers Award presented by Josephine Tan, Taylor's College Campus Director (middle) and Dr Sivabala Naidu, Taylor's College Head of School for the School of Pre-University Studies (right).
Nicholas Chan Tze Hoe attributed his exceptional grades in the SACE International programme to the passionate and nurturing academics who have helped him to manage his studies despite the challenges of online learning. "Before I enrolled in this programme, I thought that SACE International would be a very manageable module, at least compared to A-Levels. It was juvenile to think that this programme is easy as the programme requires diligence and passion for us to be worthy of receiving A+ for our subjects. While none of the two is 'easier', I have to commend my lecturers for their dedication and commitment in ensuring that I received the best education experience," shared Nicholas.
He further noted that competency skills like efficiency, leadership and exceptional time management, were some of the traits he picked up during his course of study.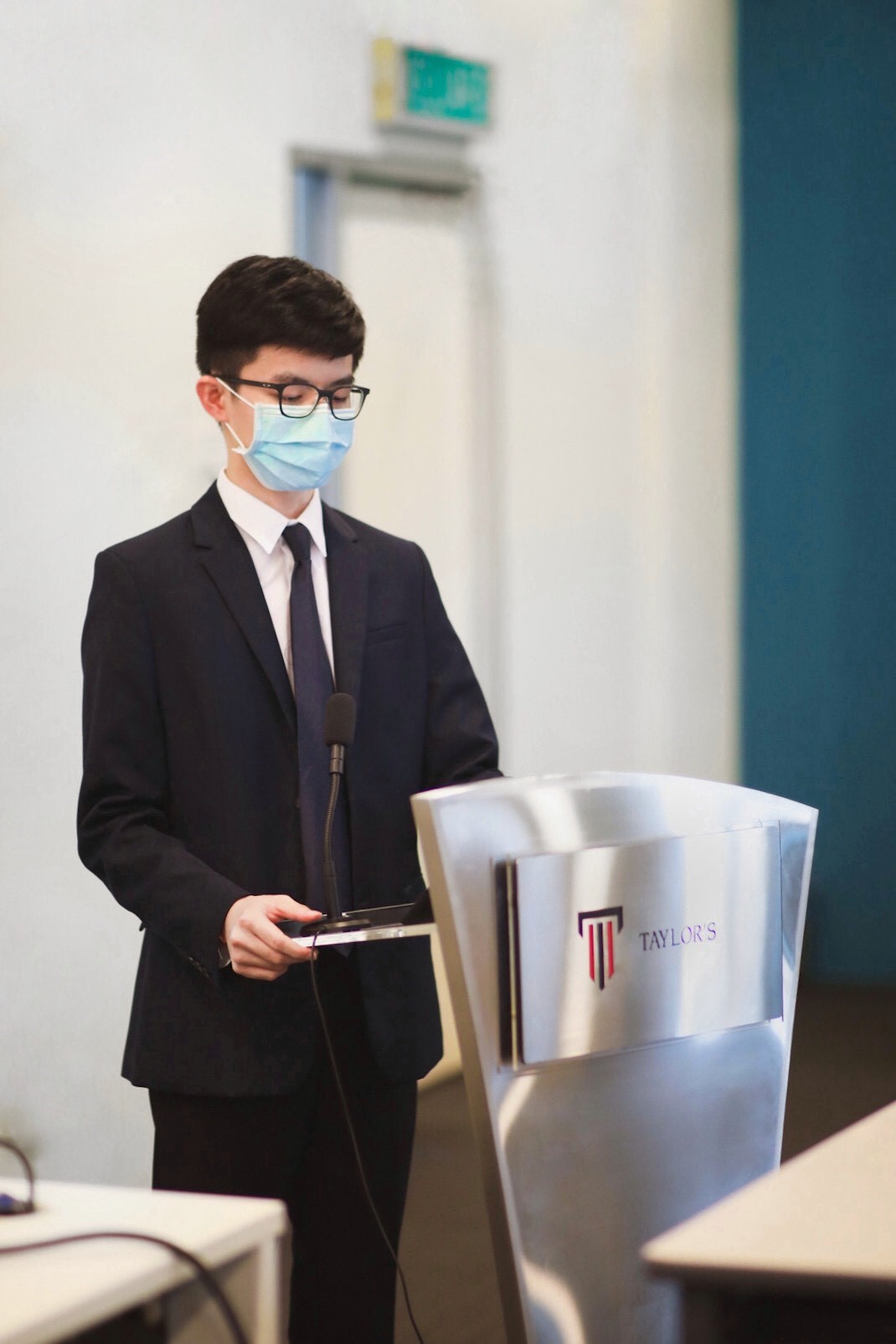 Nicholas delivering a speech during the Taylor's College Student Council elections.
"They say that old habits die hard, and I admit that in the beginning of my study, I was adamant about changing my ways. However, the environment provided to me by Taylor's College – from dedicated lecturers to the student-led extracurricular programmes – has allowed me to not only receive an ATAR of 99.4 but I am also a recipient of SACE International High Subject Achievement award and Merit award (A+ with merit) in Biology, Physics and English as an Additional Language.
"Apart from my academic responsibility, my vibrant college experience provided me with the opportunity to cultivate positive values in my personal life as I get to connect, engage and collaborate with various individuals either from other programmes or even from the industry. The clubs and societies I joined during my time at the institution, for example, are very much student led. It is not like a lecturer is the main coordinator and students are just doing small tasks here and there – it's much more than that. We were given the creative freedom to organise our own event – from building strategies, to finalising budgets and even engaging with industry players for the event.
"It is my ambition to one day build a career in the medical field, with a particular interest in neuroscience. Hence, the college experience provided to me by the institution have definitely helped me build a repertoire of skills like critical thinking, leadership, communications and management that I can definitely use in the future. I believe that my success is a testament to the skills and experience of the Taylor's community cultivated by the values of Taylor'sphere. It has given me the confidence to excel in my undergraduate and postgraduate journey," said Nicholas.
In a time where there is a plethora of pre-university programmes being offered by higher education institutions, and the increase in students enrolling into tertiary education compared to the past, it has become even more critical for students to consider college programmes that not only nurture essential skills to help them prepare for their bachelor's degree journey but also a campus experience that supports and encourages their career and life aspirations.
As roles of higher education continue to shift to align with industry needs, merely preparing students to achieve exceptional grades is not enough. More than ever, it is important for colleges to offer students with the best foundation for them to lead an independent life in their chosen career path by building their intelligence, mental and emotional aptitudes.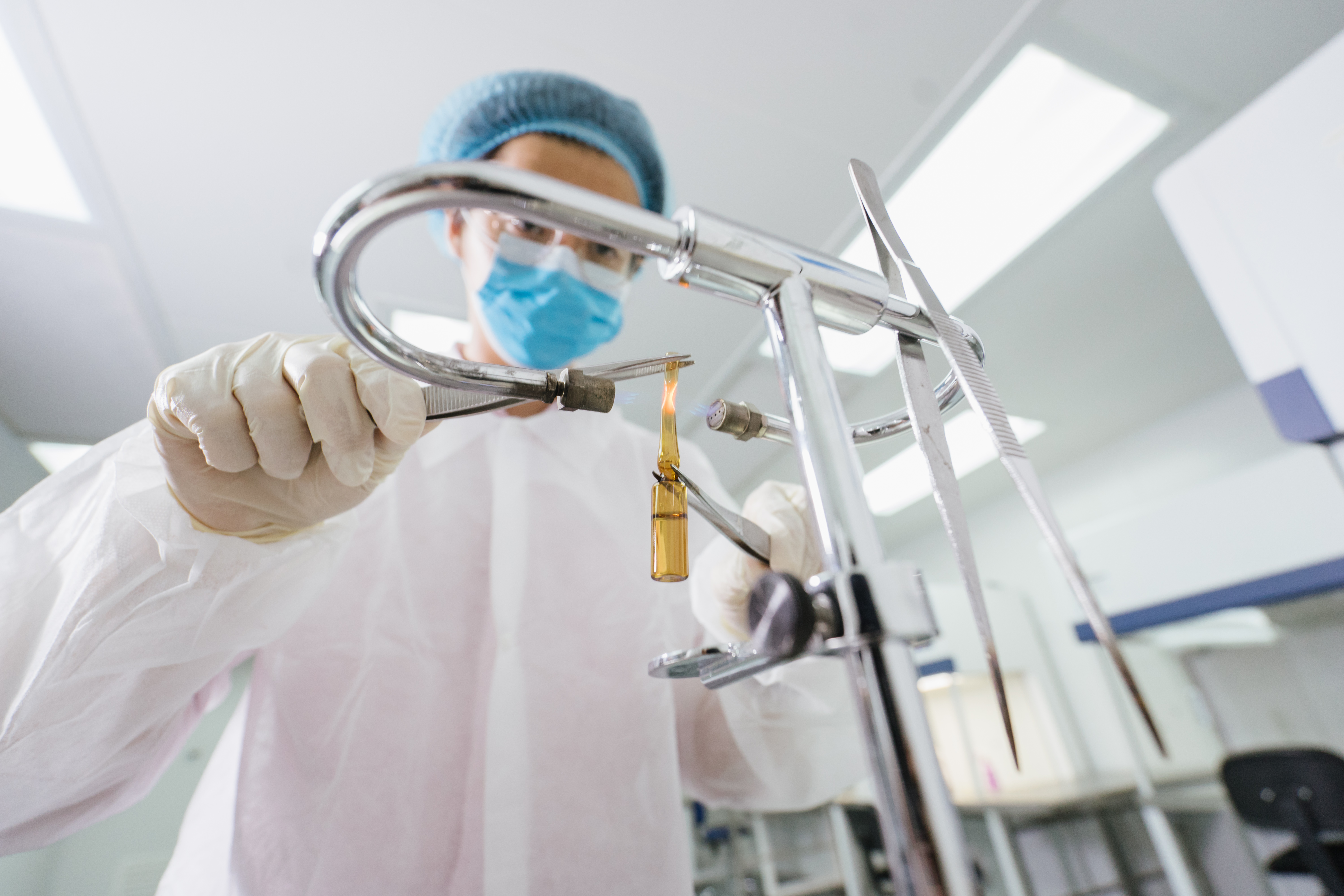 The SACE International programme offered by Taylor's College has recorded outstanding results in students achievements in the past years including for chemistry, biology and physics subjects.
Today, students must gear towards acquiring soft skills, creativity, business acumen, networks and an entrepreneurial edge to not only land the career they desire, but to carve a path for themselves – whether they choose to create their own line of business, or craft innovations that will positively contribute to society.
As an Institution with over 50 years of educational experience, Taylor's College offers various majors in the fields of pre-university programmes that will present opportunities for students to explore their interests and passion, connect with peers as well as build networks with the industry supported by the Taylor's community of lecturers, alumni, industry partners and staff.
The SACE International programme offered by Taylor's College has recorded outstanding results in students achievements in the past years. Last year, four students were awarded the Top SACE International students with an ATAR of 99.0 and above, ranking them the Top 1% in the world, while seven students received the High Subject Achievement Award in subjects Biology, Chemistry, Specialist Mathematics, English as an additional Language, Mathematical Methods, Nutrition, Physics and Psychology. On top of these achievements, Taylor's College students have been offered to study at some of the world's best universities including the University of Cambridge and University of Oxford.