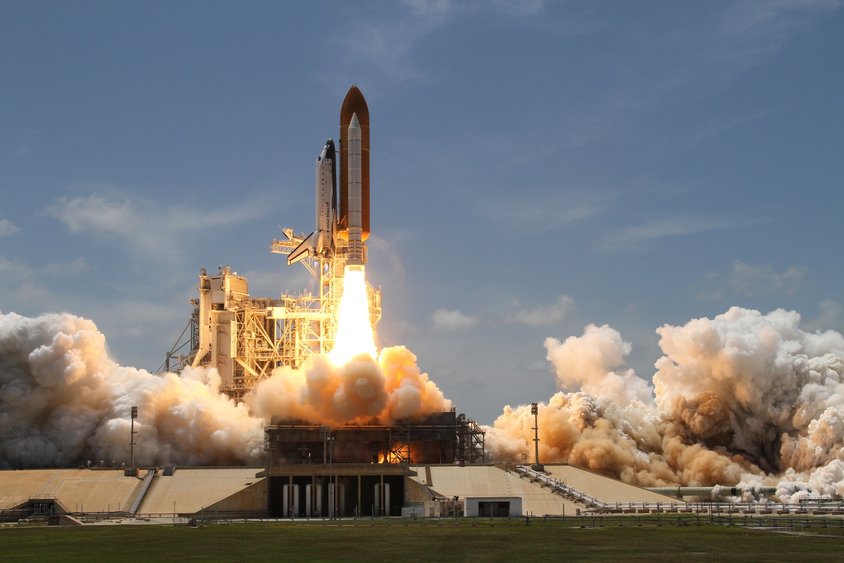 Before going in-depth about Applied & Pure Sciences course, we can first agree that the world would not be where it is right now without firmly embedding science daily. Ever since before, scientists such as Albert Einstein, Isaac Newton, Charles Darwin until Galileo Galilei, have come up with inventions that benefit the world insurmountably. Their inventions are still being studied and developed by our modern scientists to this date. New inventions are to be made every month and year. Take an example of the first captured image of a black hole that was made possible by the algorithm that was developed by Dr. Katie Bowman in the recent year. The objective of having new inventions is to encourage research and development that can multifacet in aiding socioeconomic and influencing life itself. Applied & Pure Science receives tremendous support in developed countries, Ireland including. Studying this course in Ireland will establish competencies to compel your yearn in becoming the next professional in the industry.
What is Applied & Pure Science all about?
Let's have a deeper understanding on the difference of all the fields that Applied & Pure Sciences unfold. Pure science is more focused on the theory and prediction to comprehend the scientific knowledge of nature with the attempt to theorize the truth through laboratory research. Meanwhile, applied science focuses is the application of existing scientific knowledge to practical applications, like technology or inventions. The two can work hand in hand with the objective of educating knowledge to future generations. Applied sciences also learn about formal studies, such as statistics and probability. One example of applied science is genetics epidemiology, which is a study that combines methods garnered from biology and statistics. When you have a deep interest in subjects like Math, Physics, Biology and Chemistry, you are most suited to take this course.
Why should you study Applied & Pure Sciences?
Right now and the future, we will need new scientists who will work towards the development of advancement and technology. Scientists also need to communicate new information based on their inventions for the use of various fields, such as urban planning, film, medical and even education. Therefore, here are a few reasons to study Applied & Pure Sciences:

1. Practical experience
When studying applied and pure sciences, you will go through practical experiential learning. You will also get trained on how to apply it. That way, you are able to join the workforce the soonest you graduate from your degree without having to go through specific training on your own.

2. The odds of becoming the next Albert Einstein
Okay, perhaps you don't really set a goal to be a scientist like Albert Einstein. But, through this course, there is a window opening to that goal, which will not hinder the probability that your invention will soon be rekindled in the future. Imagine a Malaysia with its own scientists coming with new ideas. Research broadens a country's self-reliance. Pure science makes the branding game strong.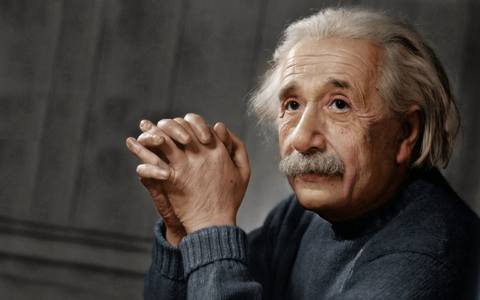 Source: From the Grapevine
3. Progress
In Ireland, the government is trying their best to increase the workforce in STEM, which supports the graduates with a range of professional development, mentoring, and assistance.

4. Career opportunities
It's fair to say that you can count on more job security in this field. There is no job that is ever 100% secure, however, professionals working in STEM fields are less likely to be unemployed due to the growing demand. This can mitigate the hesitation of students that want to pursue studies in the science field. Most students graduating in the degrees of applied and pure sciences find themselves employed immediately.
What are the skills and characteristics needed for Applied & Pure Sciences?
Before filling up the university's seats, it's wise to know whether your characters suit the choice of studies and its probable career that is involved. This is to ensure that your learning experience can be more focused to ease up the direction to your career interest.

Here are the characters that will suit the future Applied & Pure Science students:
Curiosity
Analytical skill
Likes to experiment and hypothesise
Motivated to bring out innovative ideas
Time management skills
Problem-solving skills
Knowledgeable
Good communication skills
What are the subjects taught in Applied & Pure Sciences?
Are you getting interested in the studies of Applied & Pure Sciences in Ireland? Now it's time to discover more about the subjects that are commonly found in the top universities' syllabus for Applied & Pure Sciences course. You must know that there is a specialisation in this course, meaning that you will have to opt for a few minor subjects as you delve more into the studies. Each student has different potentials that potentially lead to different areas of interest, whether it's more leaning towards Applied or Pure sciences. Both have a distinct concentration within the subjects. So, it's important for you to choose the right minor.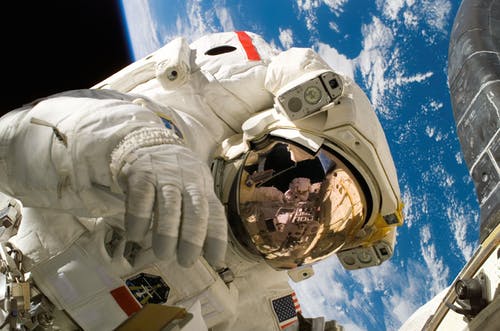 Here's the outlook of how different the sub-field that you can specialise in:
1. Pure Sciences
Biology: Plant, anatomy, zoology, genetics, marine sciences
Physics: Pure physics, biophysics, geophysics, astronomy, meteorology, mathematics
Chemistry: Pure chemistry, biochemistry, geochemistry, biotechnology
2. Applied sciences
Physics: Nanotechnology, forensic, environmental studies, medical microbiology
Engineering: Automotive engineering, chemical engineering, architectural science, mechanical engineering, electrical engineering, engineering management
What are the entry requirements to study Applied & Pure Science in Ireland?
The entry requirement is one of the most important things to take note before committing to choose the university that you desire. You must learn how to meet the requirements based on what's demanded from the university. What are the entry requirements to study Applied & Pure Sciences in Ireland for Malaysian students? Here's how it looks like:

Bachelor's Degree:
Pass 12 years of formal education in the country of origin, such as SPM (Sijil Pelajaran Malaysia), with a minimum average score of 7.5
Proof of English proficiency, such as IELTS (min. Band 6.0 - 6.5) or TOEFL (min. Score 580)
Pass 3 A Level subjects (min. C)
International Baccalaureate Diploma: 3 subjects at grade 5 at Higher Level and 3 subjects at grade 4 at Standard Level
500-word motivational statement (For some universities)
Master's Degree:
Obtain a bachelor's degree in related to the science discipline from a reputable university with a minimum CGPA of 2.5 - 3.0
Proof of English proficiency, such as IELTS (min. Band 7.0 - 7.5) or TOEFL (min. Score 680)
Updated CV
Recommendation letter from employer or academician
Admission fee
What are the top universities that offer Applied & Pure Science in Ireland?
It's time to explore the different range of universities that you can consider.

Here are the recommended universities that offer Applied & Pure Science degree in Ireland:
How long is the duration of study for Applied & Pure Science in Ireland?
The time spent on completing your studies in Applied & Pure Science field in Ireland will depend on the level of studies that you take.
Founadtion: 1 year
Diploma: 2 years
Bachelor's degree: 4 years
Master's degree: 1.5-2 years
What is the job outlook like for graduates of Applied & Pure Sciences?
Upon finishing your studies in Applied & Pure Sciences in Ireland, you will have a rough idea on the field and area of focus that you want to embark on your career. Not to mention that the career opportunity in this field is large.

Source: Tuffs University
Here are a few career prospects that you can consider:
Astronomer, operates in various countries to give a concise explanation on phenomenons that are happening with the planet and the universe with the use of advanced technology
Mathematician, has a task that depends on the specialisation taken. In the pure science field, the task surrounds the identification of problem that is yet to be solved through various formulas and theories.
Physician, works to diagnose and help cure injuries
Chemistry and physics practitioners, works in laboratoriums to test theories, chemicals and analyse samples to innovate.
Scientist, works to do research on new and existing topics.
Lecturer, teaches topics around applied and pure sciences in university for the future generation
Scientific journal publisher, works to write scientific journal articles or research on any topics that are yet to be known
Other professions for this field that you can opt would vary from radiographer, sonographer and pharmacist.
What is the salary prospect for graduates of Applied & Pure Sciences in Ireland?
After knowing the career and job options for that Applied & Pure Science can offer, be it undergraduate and postgraduate studies, it will help you to understand your future better by knowing your salary expectation. Applied & Pure Sciences may not have as high demand as other disciplines, such as Information & Technology and Economy. However, the salary prospect for the roles in the science field is named to be high. Below are the salary expectations for each profession, which you can use as a motivational tool to choose this field of study in Ireland (PayScale):
| | | |
| --- | --- | --- |
| Occupation | Salary in USD/year | Salary in MYR/year |
| Astronomer (Entry-level) | $ 67,000 | MYR 301,218 |
| Mathematician (Senior) | $ 132,000 | MYR 593,445 |
| Scientist | $ 78,014 | MYR 350,735 |
| Chemistry Practitioner (Entry-level) | $ 48,000 | MYR 215,798 |
*As per the conversion rate in September 2022